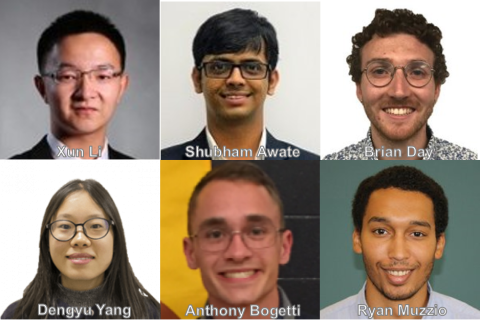 The PQI2020 poster session was held remotely over a Zoom call with poster presenters and judges and streamed live to Youtube for the PQI community to attend and discuss in the live chat. A huge thank you to all who contributed and took time out of their chaotic lives to be PQ-engaged with us. We had the help of 29 judges for the recorded presentation round, and 6 judges sit in for the 15 finalists. A special thank you to our live judges, Prof. David Waldeck, Prof. Rongchao Jin, Prof. Nathan Youngblood, Prof. Andrew Daley, Prof. Kaushik Dayal, and previous poster award winners, Dacen Waters and Jierui Liang. 
You can watch the full video here, with helpful shortcuts to each poster in the description.
Our judges have selected 6 winners, congratulations!