Overview
The annual PQI signature event will cover a wide range of topics in quantum science and engineering by featuring prominent invited keynote lecturers and highlighting the current research of PQI members. All the talks are colloquium-style and accessible to a broad audience.
Watch Live
All Streams:
* Please check back later for the recording of Thursday morning
Public Lecture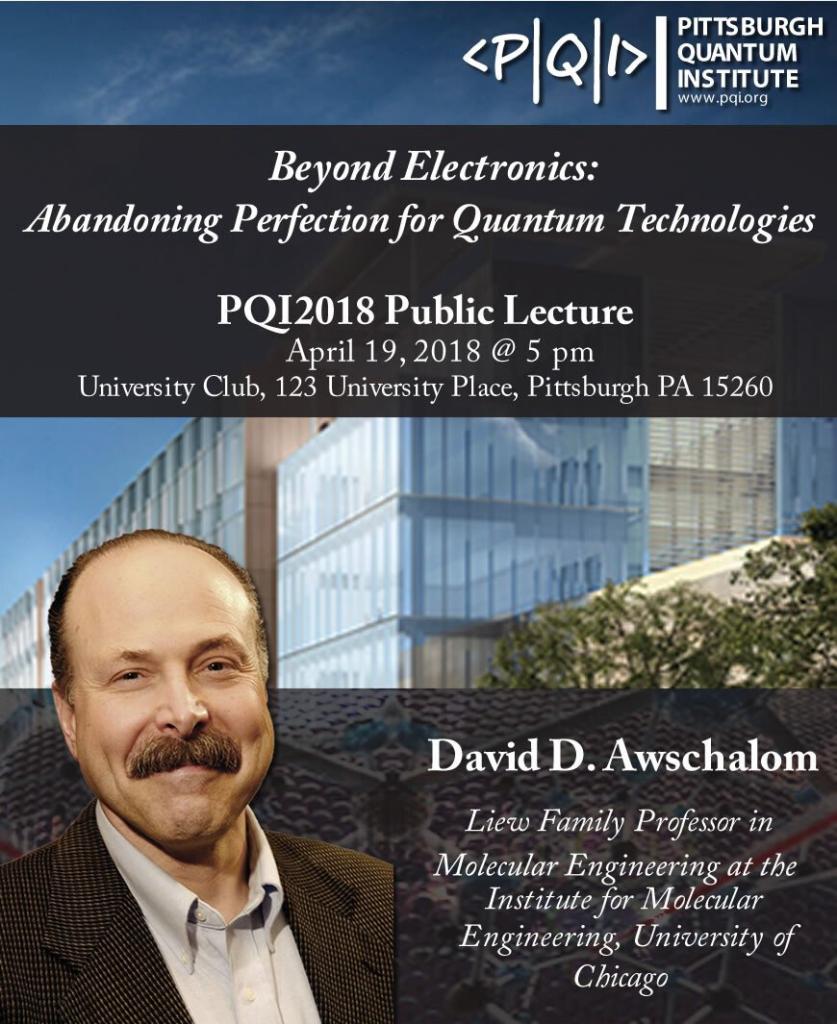 Keynote Speakers
Alan Aspuru-Guzik
Harvard University

Alexander Balatsky
Institute for Materials Science

Federico Capasso
Harvard University

Cheng Chin
University of Chicago

Bryan Clark
University of Illinois at Urbana-Champaign

Hui Deng
University of Michigan

Dieter Jaksch
Oxford University

Ania Jayich
University of California Santa Barbara

Andrew Rappe
University of Pennsylvania

Edward Valeev
Virginia Tech

Herre van der Zant
Delft University of Technology

Jun Zhu
Penn State University
Quantum Panel Discussion
"How can government, industry, foundations, and academia work together to advance the second quantum revolution?"
Alexander Cronin
NSF

Tatjana Curcic
AFOSR

Eric Ostby
Google

Dusan Pejakovic
Gordon and Betty Moore

Andrew Daley
University of Strathclyde
(Moderator)
More Information
Event Calendar
Join us at the University Club on April 18-20th, 2018.
Organizing Committee
Ted Corcovilos, Andrew Daley, Randy Feenstra, Susan Fullerton, Peyman Givi, Ken Jordan, Daniel Lambrecht, Jeremy Levy, David Pekker, Hrvoje Petek, Marek Skowronski, William Stanchina, David Waldeck, Di Xiao